Panda Paws Rescue Alumni: CRUNCHY CROUTON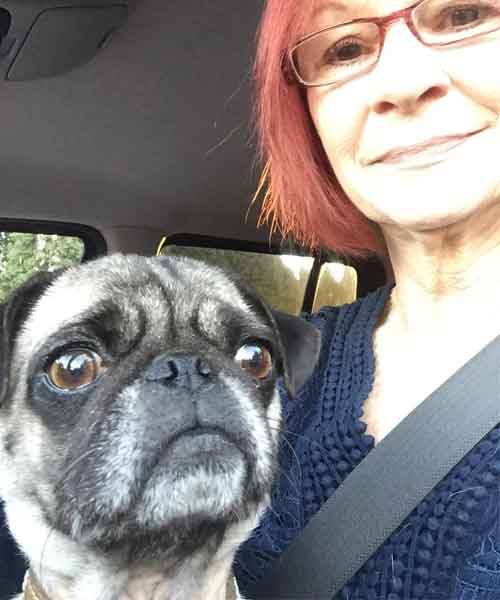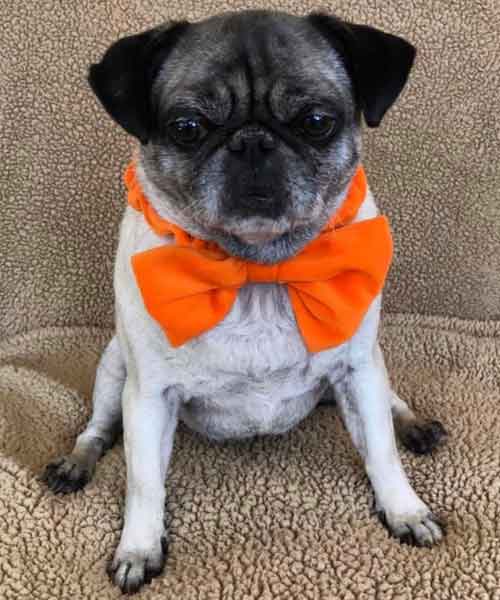 Crunchy Crouton
Current Name: Crouton – Amanda asked that whoever adopted Crouton would please keep her as she responded to it very quickly.
Reason for coming to the rescue: Skin condition
Crouton was taken to a shelter in California after she was found running on the streets. It is assumed that she was dumped by a backyard breeder after her skin condition became so severe that she was no longer useful to them.
The shelter called a pug rescue to take her, but they rejected her because of her skin condition.
She was going to be euthanized, but one call to Amanda, and the rest is history.
Adoption Date: January 25, 2016
I adopted Crouton 5 years ago and since then I have not been to the bathroom by myself.
She puts in as many steps a day as I do. If I leave the room, she follows!
I have an office that she cannot come into because she eats the cat food and has fun in the cat box (gross). There's a bed set up by the gate so she can be near me at all times.
Crouton LOVES everybody especially the kids. She is the best antidepressant and makes us laugh every day!
You can follow Crunchy Crouton and the Crew on Facebook.