Panda Paws Rescue Alumni: Hazel the Nutty Litter's momma
Hazel ready to have puppies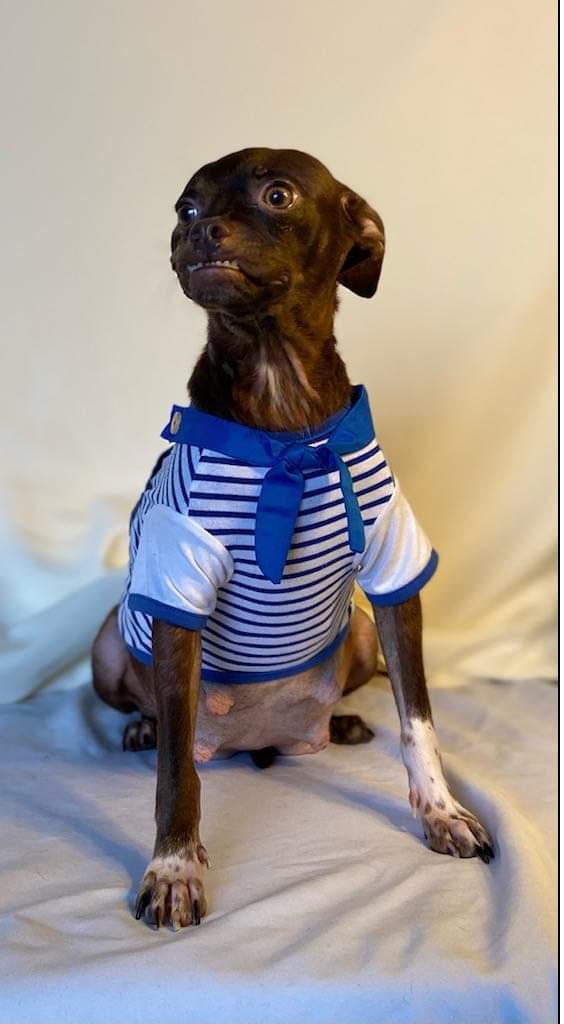 Hazel and her Nutty Litter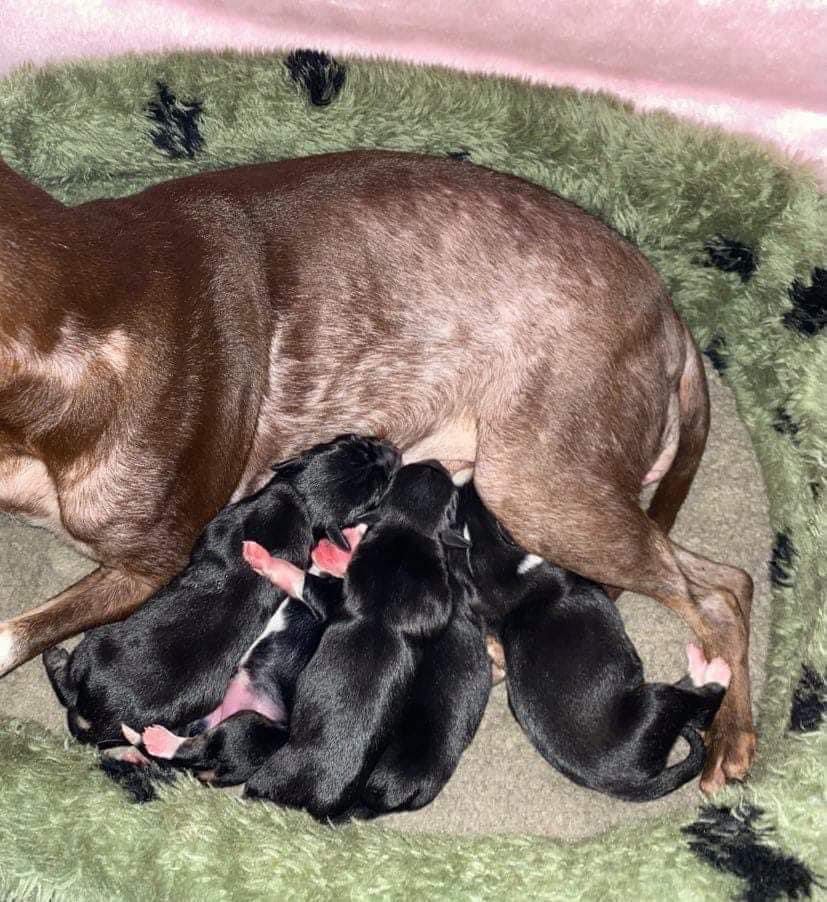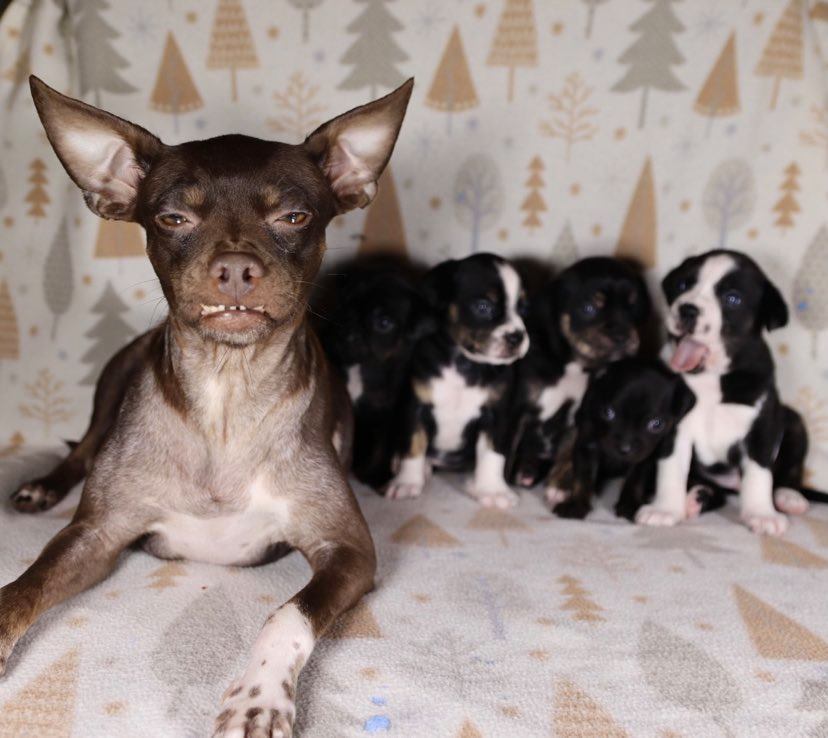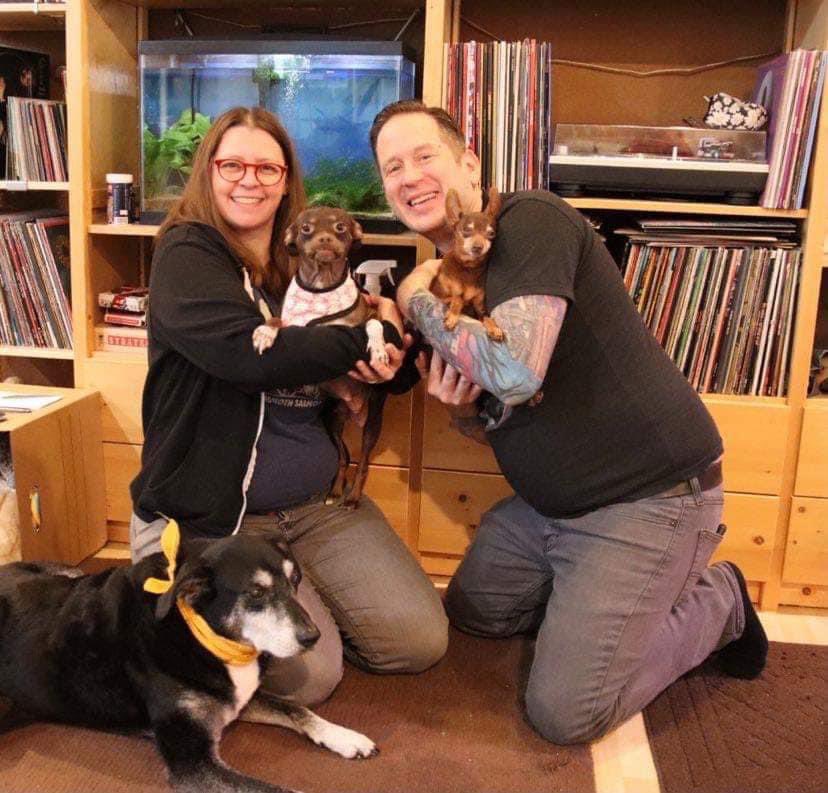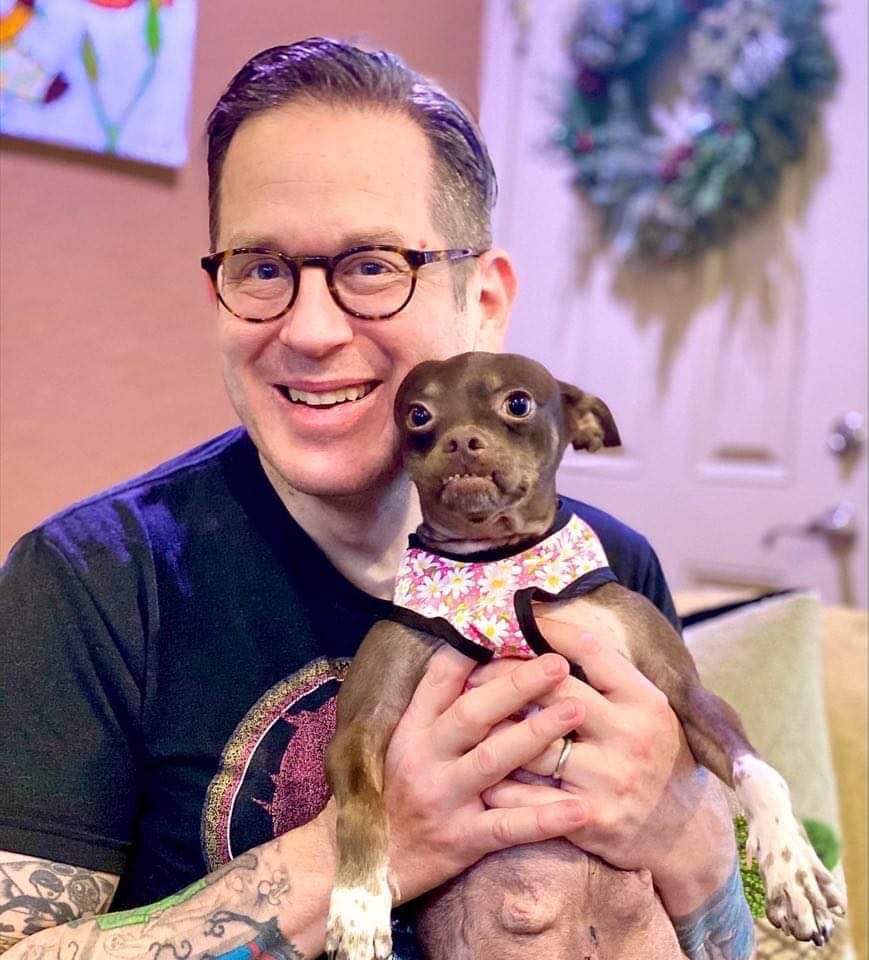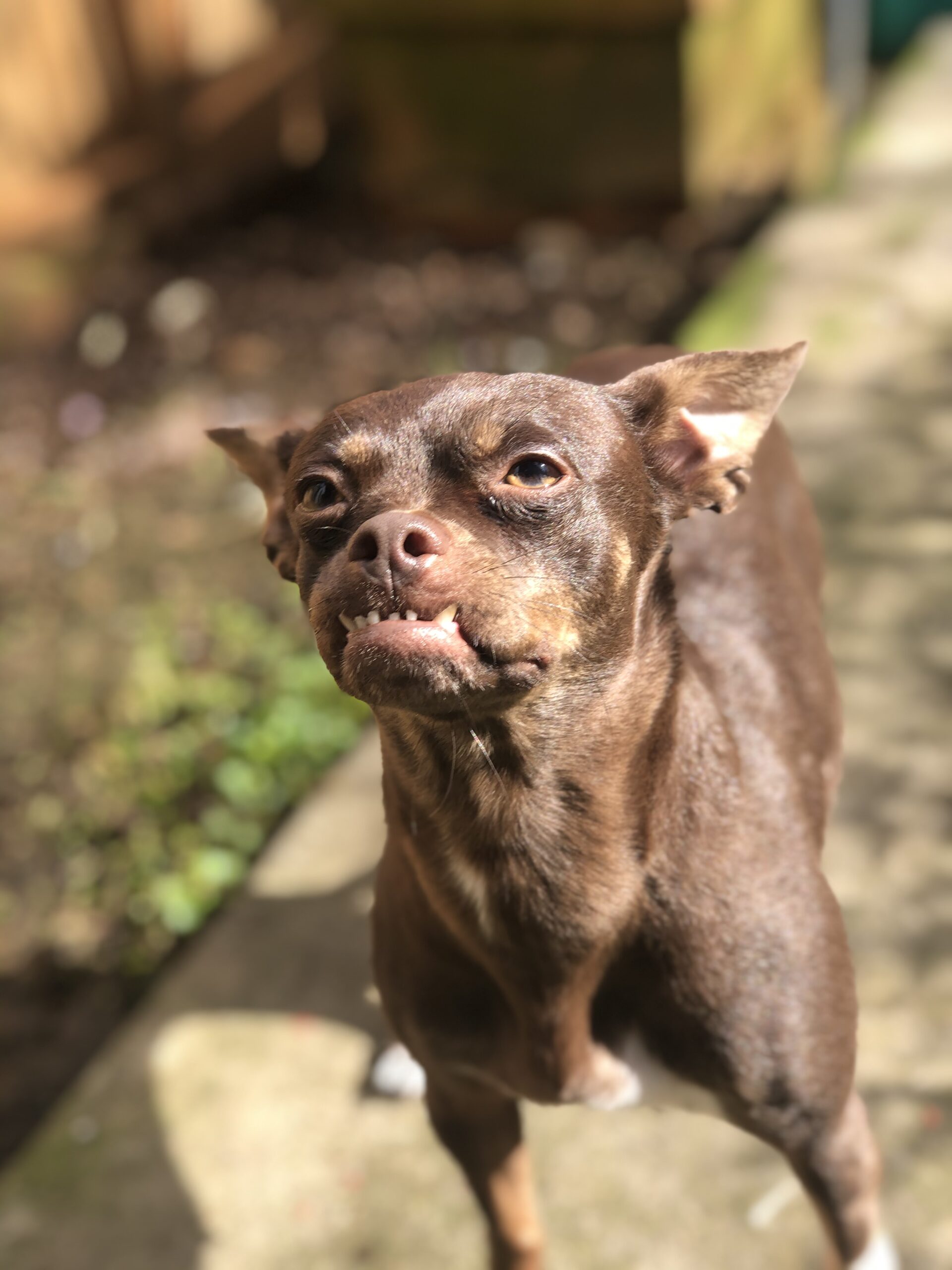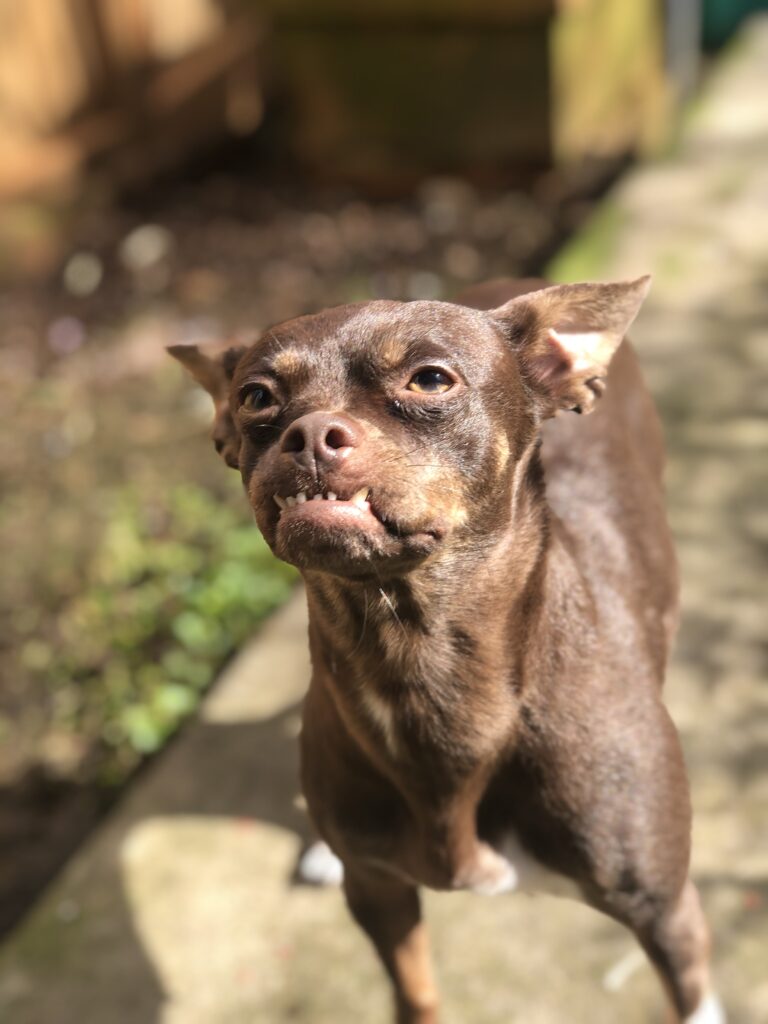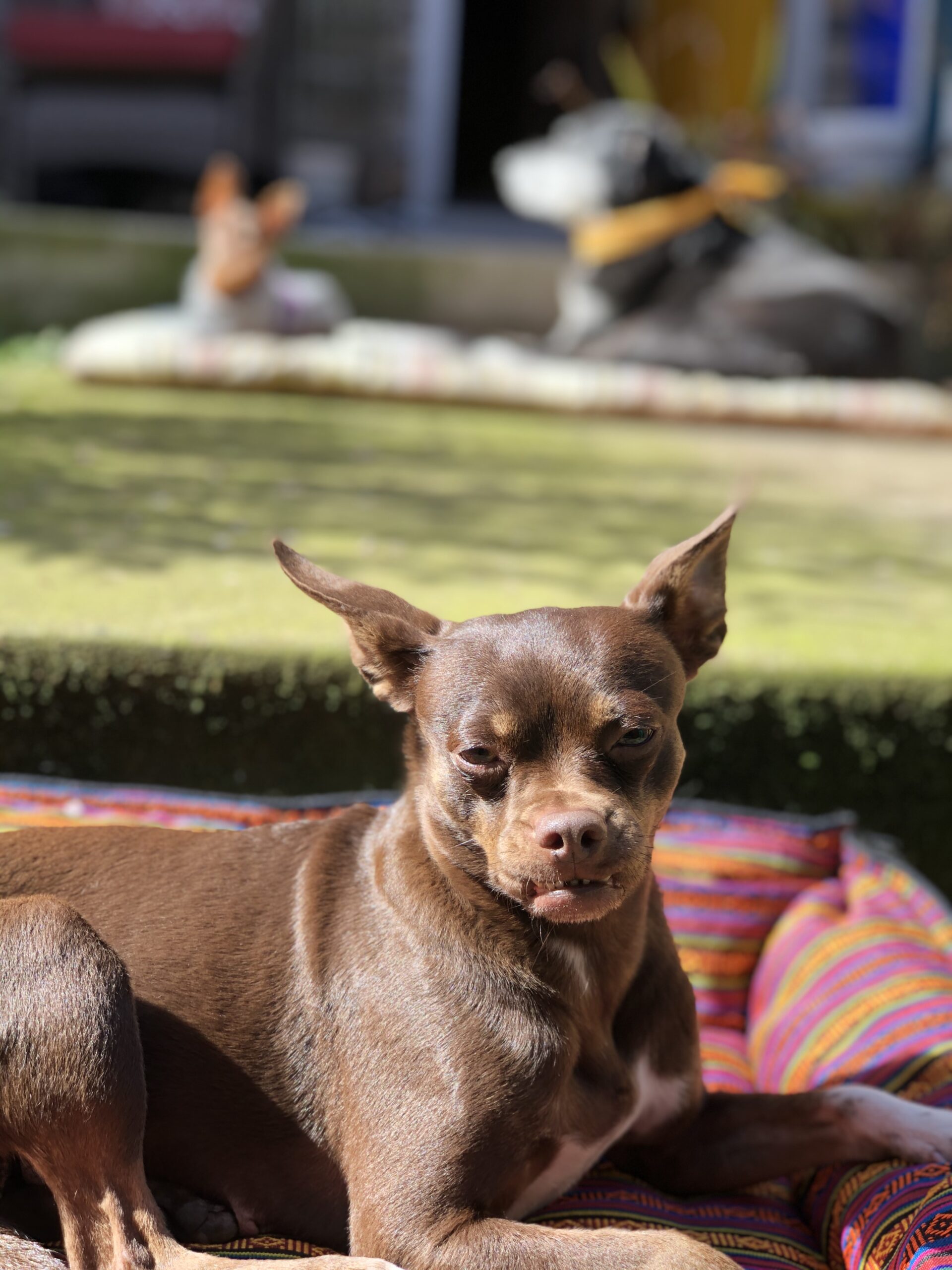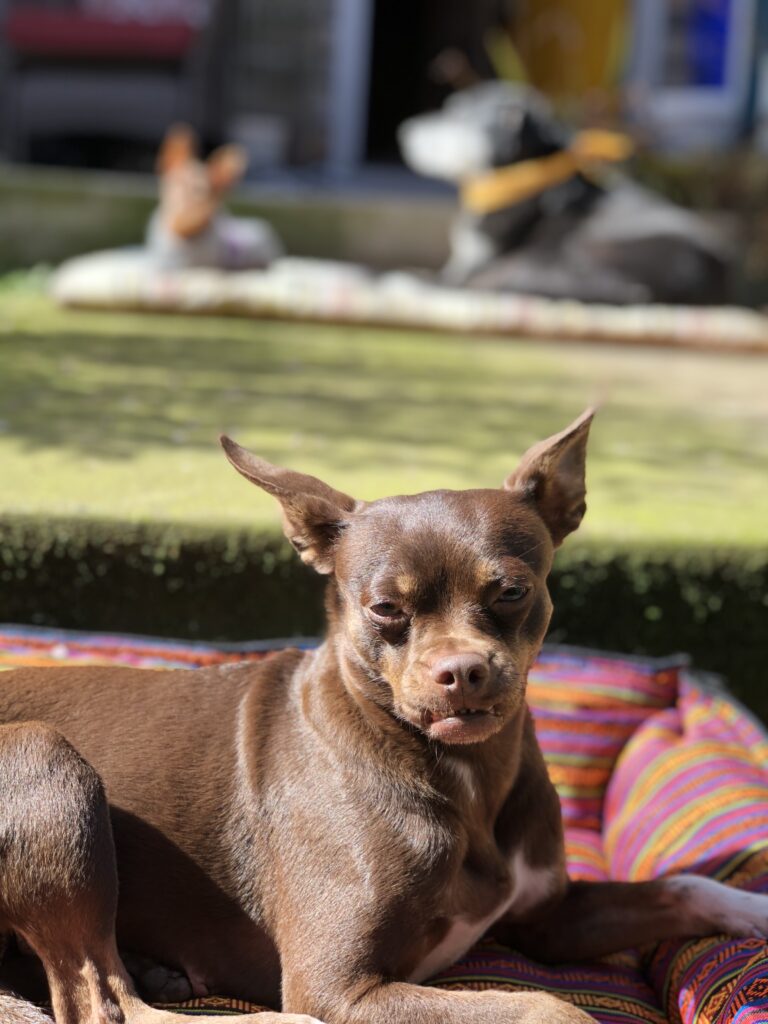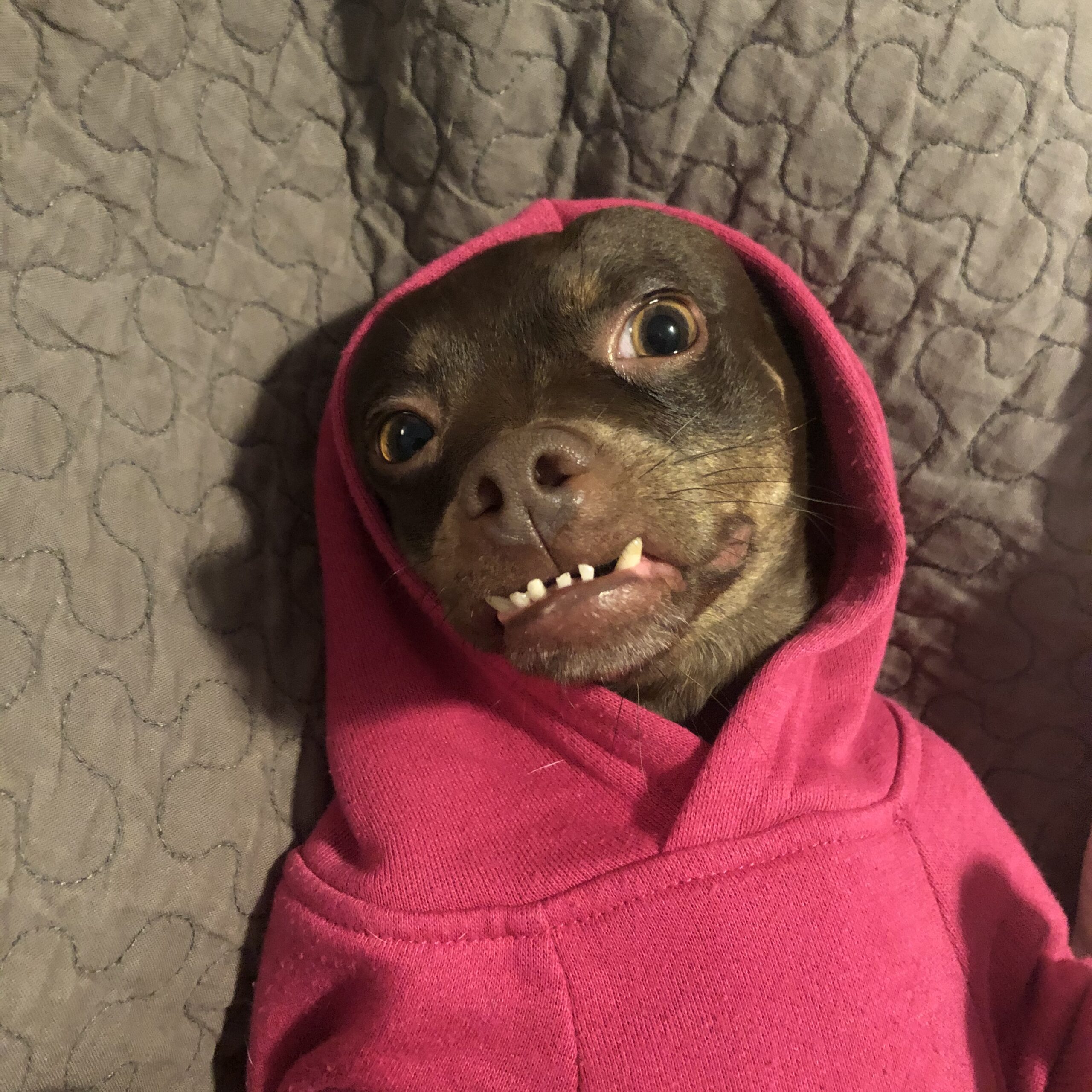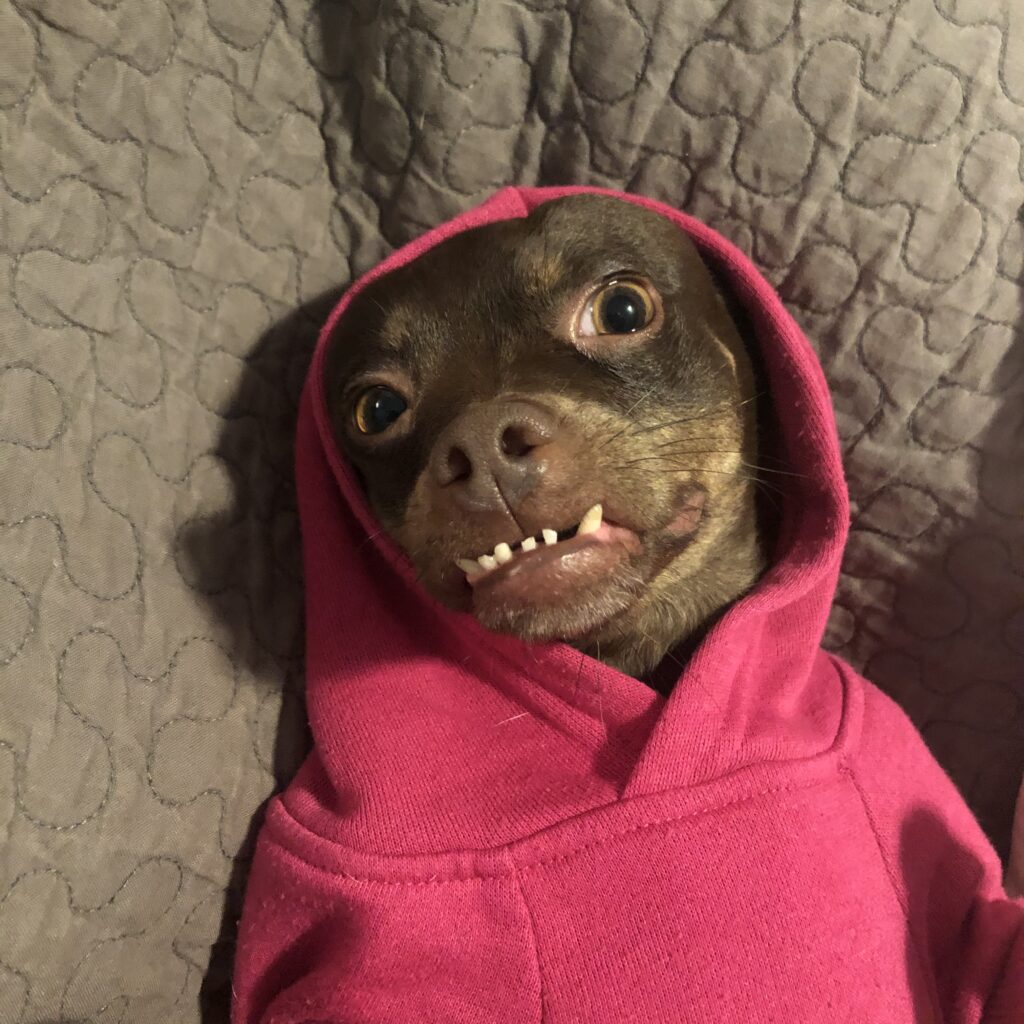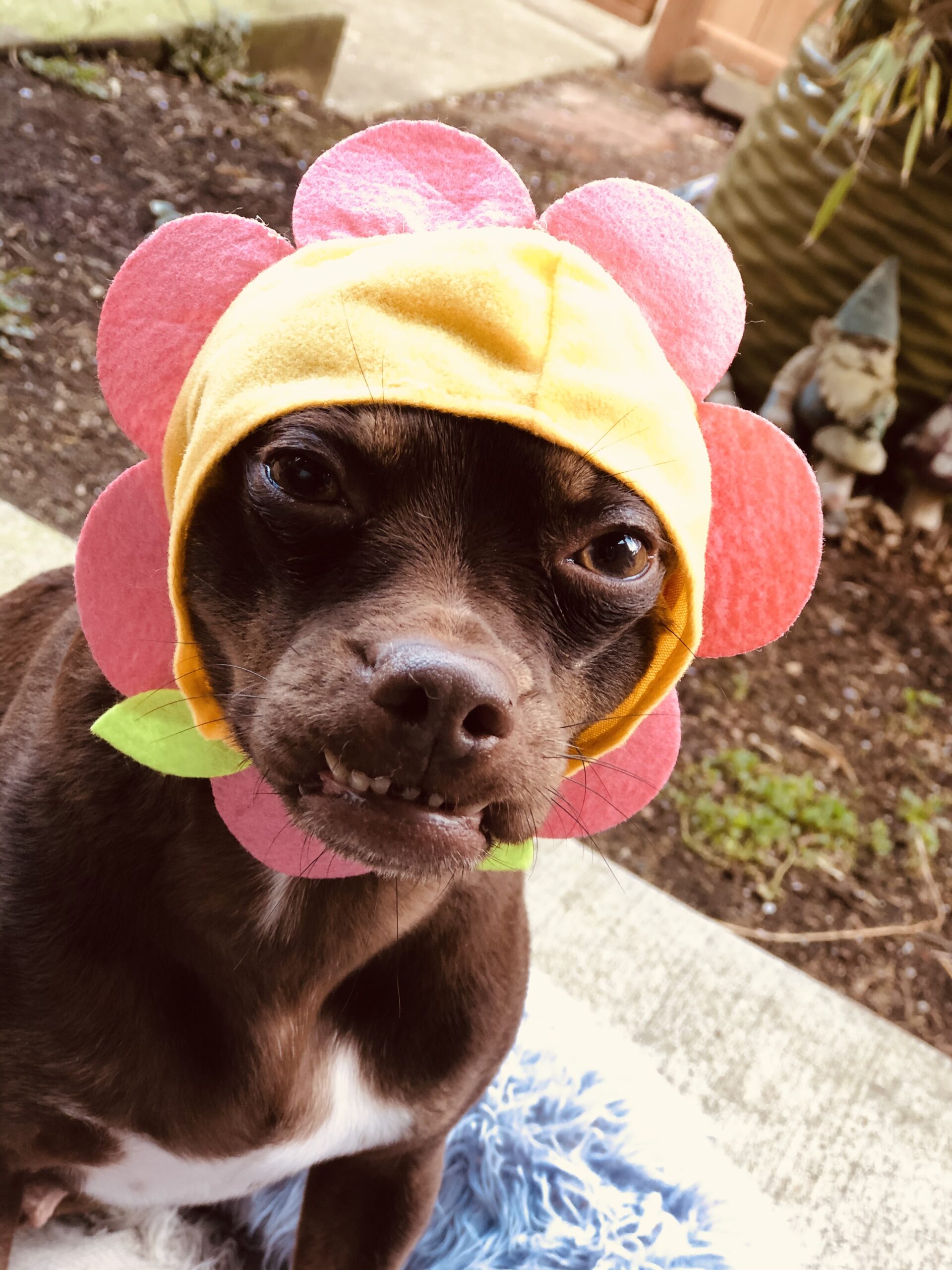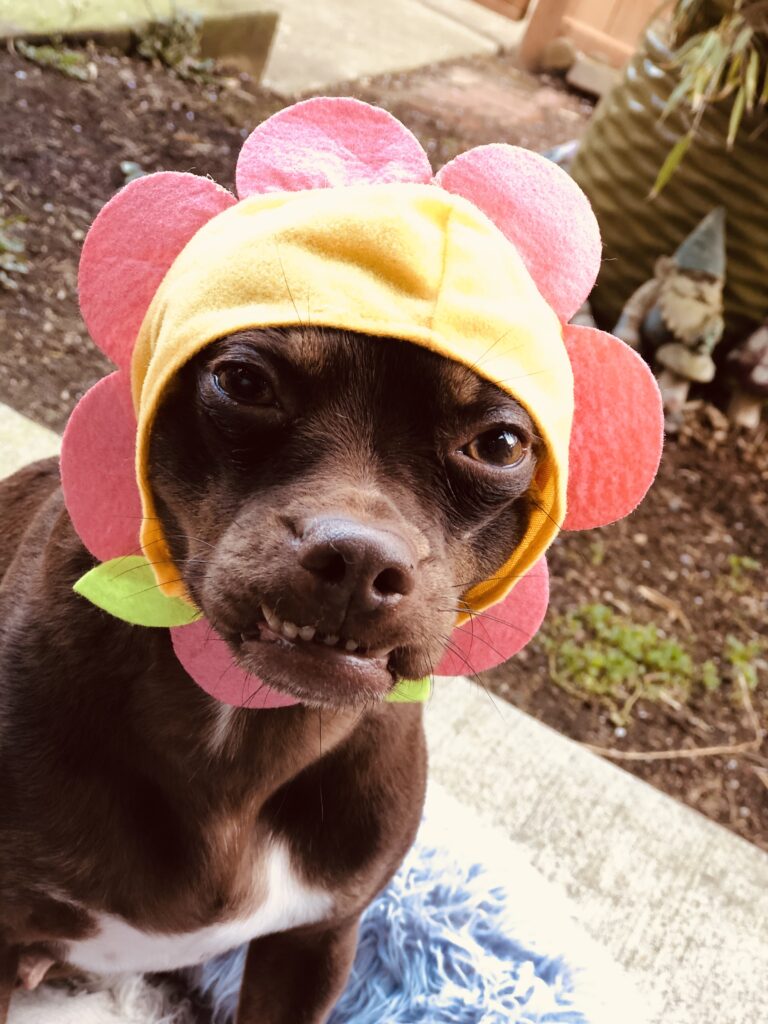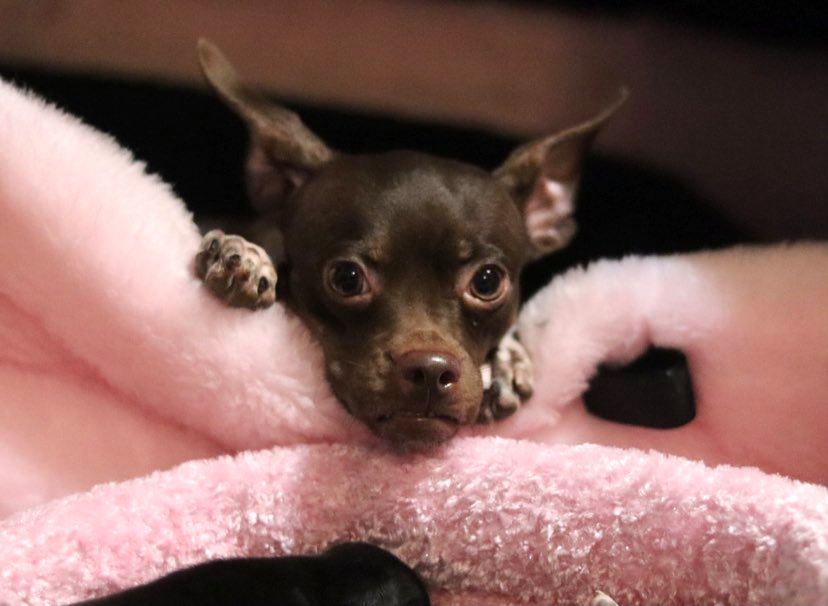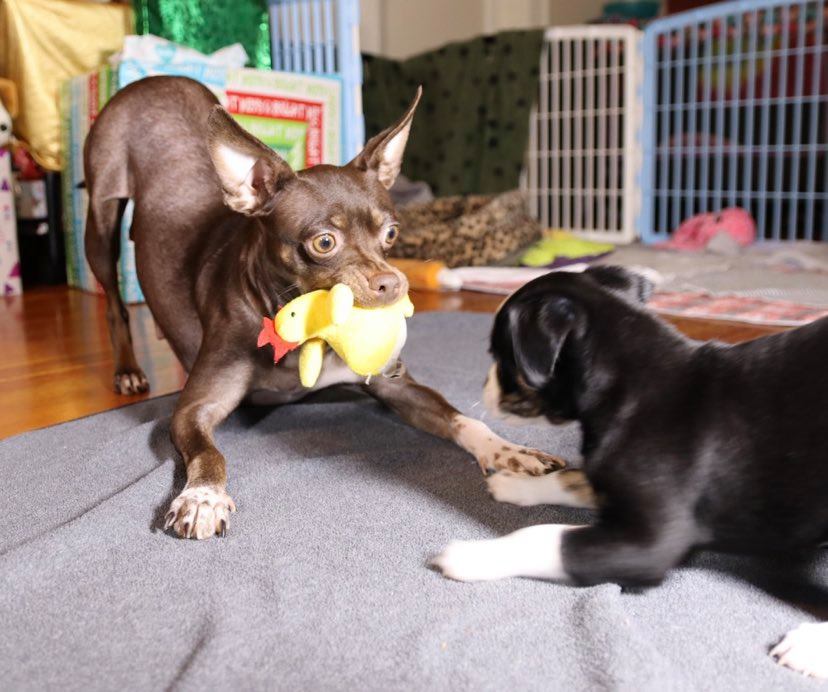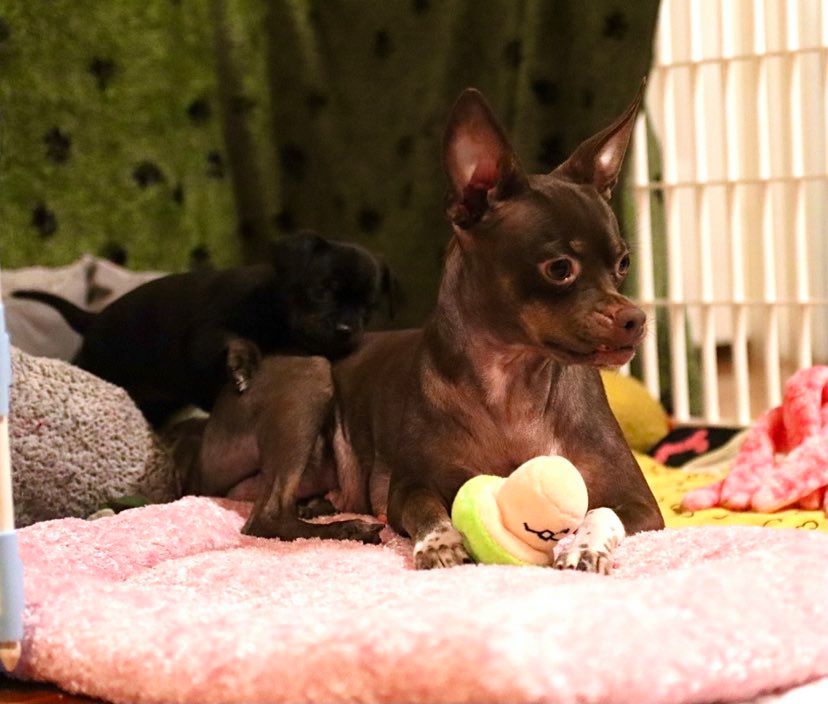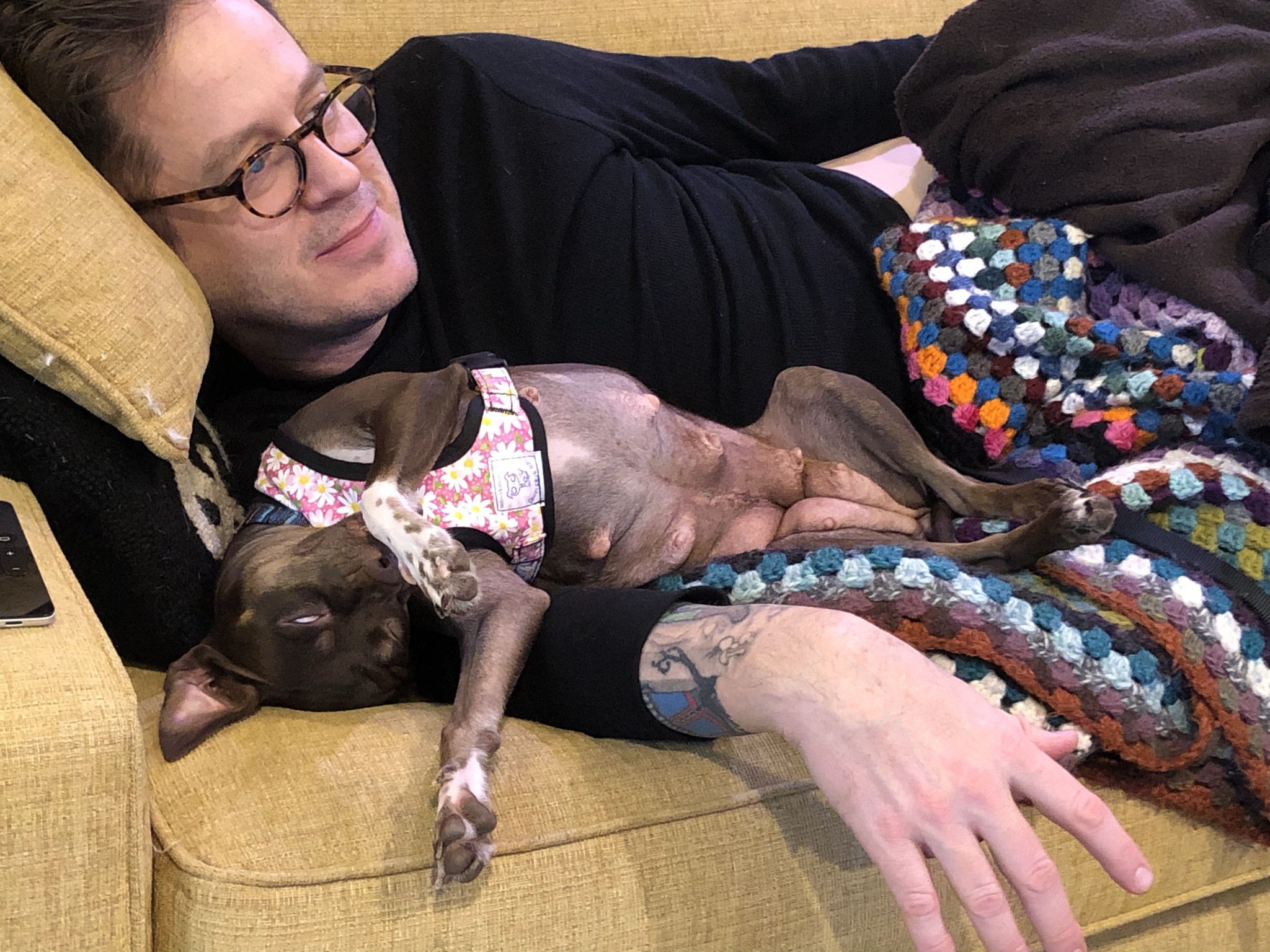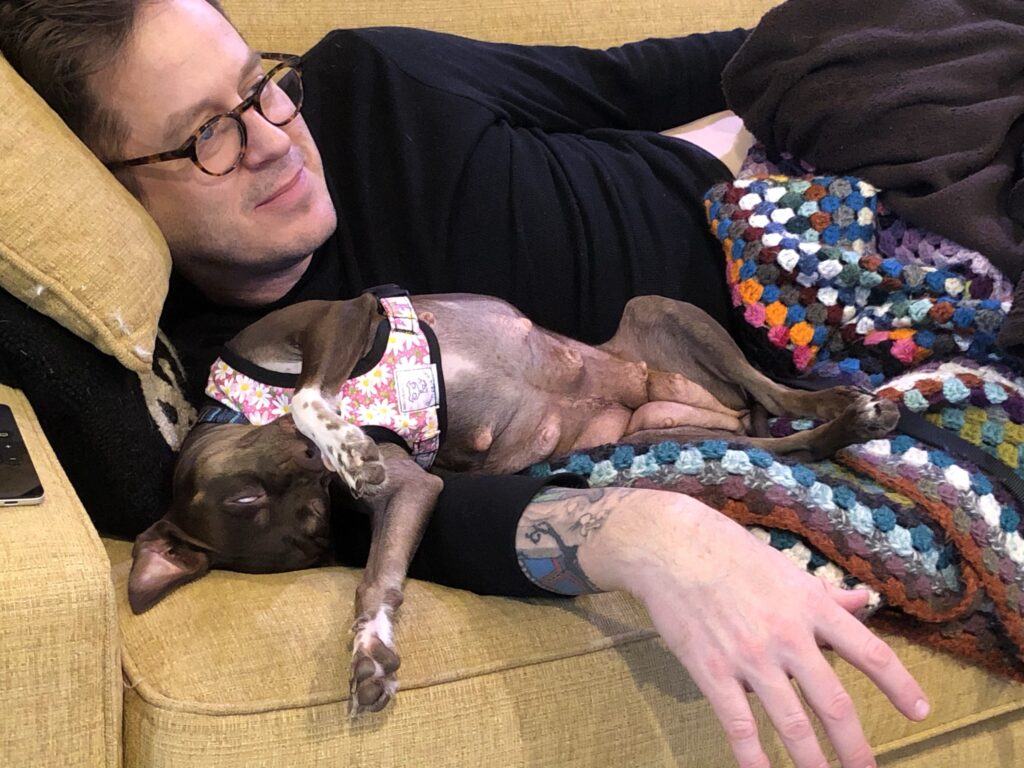 Hazel the Nutty Litter's momma
Current name (changed): Twyla Jean "Wrecking Ball" Howl
Reason for coming to the rescue: Hazel was a breeder surrender that came into Valley Oak ASPCA with 14 other dogs.  They were all severly anemic and underweight.  She was pregnant with 5 puppies.  Panda Paws took her in and she gave birth to 5 healthy puppies called the Nutty Litter.
Twyla is the perfect dog! She came from a hard past, pregnant, malnourished and missing most of her fur. Once she made it safe to PPR she had 5 beautiful puppies and started her road to recovery. Now she lives the life of a queen. She will never have puppies again, her fur grew back in and it's so soft. She spends her days being a happy dog with all the toys, treats and dog beds a girl could ask for. She makes us laugh with her crazy pants zoomies where she runs around the house as fast as can spinning around like a top. At night she snuggles up and snores in your ear while she sleeps. Plus her underbite is the cutest thing you've ever seen.
A note from Sayde: Hazel gave birth to her 5 pups on our couch (she insisted)  It was the first litter Patty, Gerty and I had ever helped with.  It was amazing.  Momma Hazel ended up being the best momma.  She was so loving and playful with them.  She loved to hoard her "stuffed toys." We would watch her take every single toy into her kennel.  Ending up with 15 to 20 toys.  She was always so entertaining.  It is beautiful to see how healthy, muscular, and happy she is now.