Panda Paws Rescue Alumni: EVIE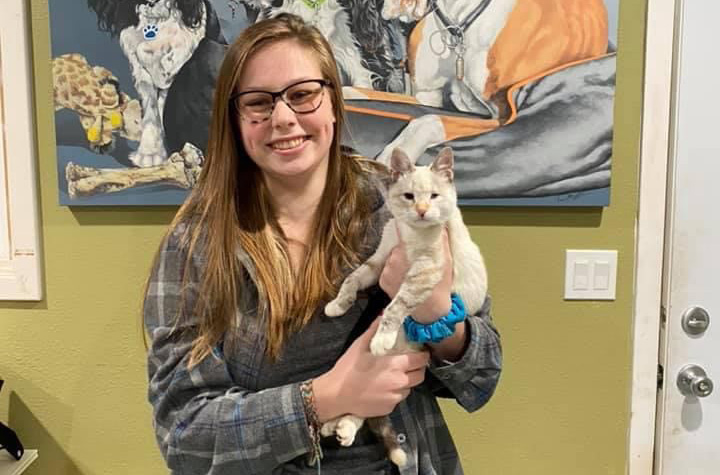 Enjoying her new Home Life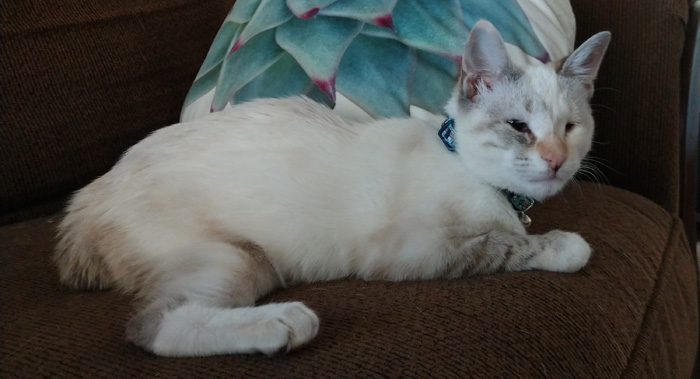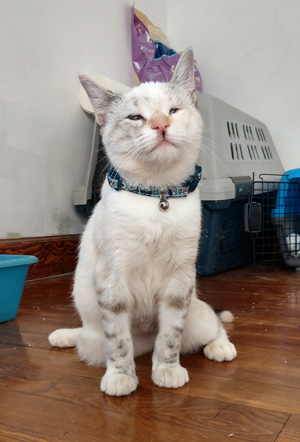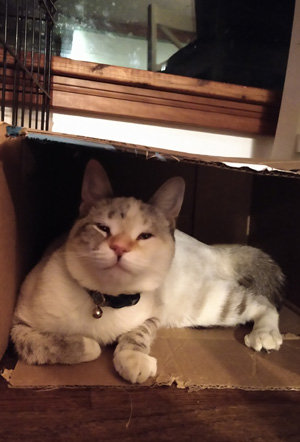 Evie
Name when came into rescue: Evie
Name: Rumpleteazer, responds to "Rumple" and "Rumpy"
Reason for coming to the rescue: Picked up from a a California shelter with deformities in both back legs as well as both eyes.
Rumple is a crazy little thing.
In the few months that I've had her she has doubled in size and developed into her personality. She loves to pick fights with my other cat her age who is quite a bit larger and full of sass leading to Rumple regretting her actions since she can't play as rough due to her back legs but she still tries her best.
She will climb anything she can, uses stairs with ease and is no longer allowed in my room as she gets so excited about being on my bed that she pees every time without fail. Since she can't see very well she has learned to pick up on the tones in my voice and knows when she's in trouble.
Rumple loves cardboard boxes and plastic bags. Shredding them is a favorite activity. She doesn't talk much but when she does it is the softest meow.  She is very quiet, and huffs deep sighs when she doesn't get her way.
She is an absolute snuggle bug and loves to disrupt my classes since I am teaching at home during the pandemic. Rumple has made a great addition to the house and I'm absolutely in love with her.