Panda Paws Rescue Alumni: WINTER
Picture Perfect 2012 & 2013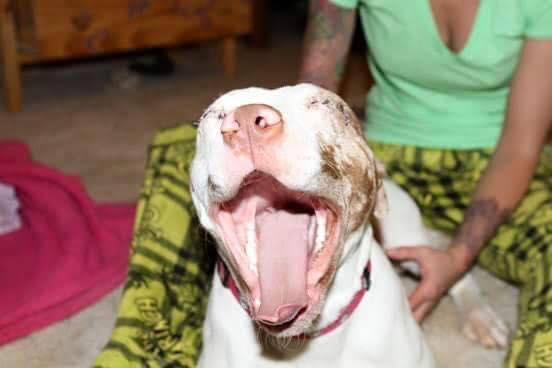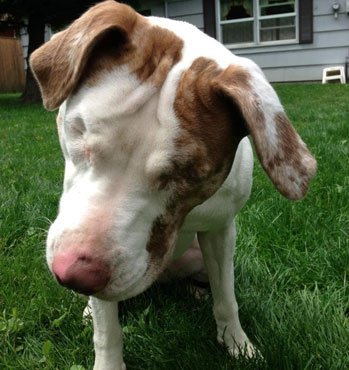 Even More So in 2020 & 2021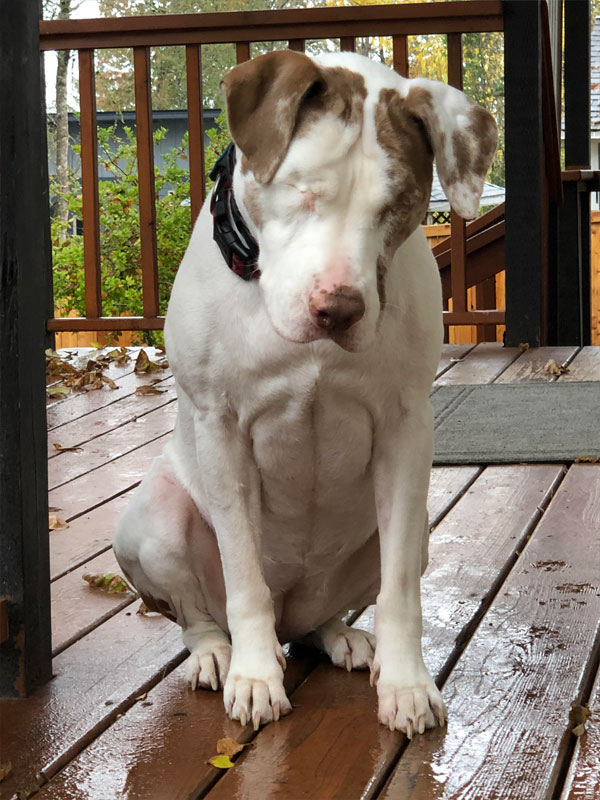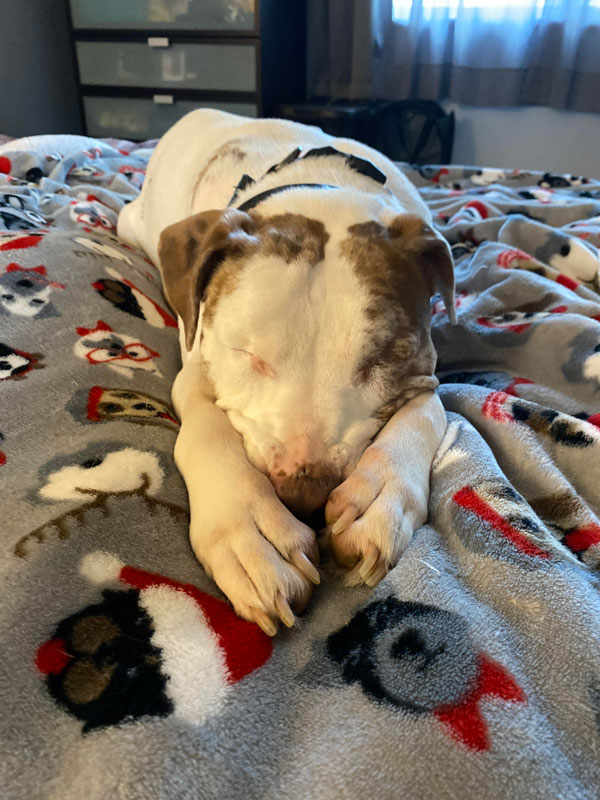 Winter
Reason for coming to the rescue: Microphthalmia
Winter was born with microphthalmia (micro-seized eyeballs, about ¼ of normal size). It caused both eyes to have major entropion.  This is when the eyelids turn inwards and rub the lash line against the eyeball, third eyelid, etc.  It is very painful and caused a significant eye infection in both eyes.  The family that had Winter turned her over to Panda Paws because they did not have the resources to get Winter the medical attention she required to have a good quality of life.
Adoption Date: November 2012
Once at Panda Paws, it was determined that the best treatment was to have both eyes removed. She never had sight and removing them made her pain free.
Winter is a very sweet girl.  We have a pug, Lula, that lives with us and Winter just loves her immensely.  Winter also has impulse control issues (lacks impulse control when overstimulated) so having other dogs around (other than Lula) is very stressful for her so we have not been able to have doggy playdates since she was very young.
After a few years of training with a behavioral animal expert, it was suspected that Winter had some neurological deficits and she also developed seizures around 5 or 6 years old and has them occasionally.  She is on anti-seizure medication and is pretty well controlled.  These medical issues have not held her back from having a happy life.
She plays with toys, chews bones, chases squirrels in the yard, and is mostly very goofy.  She loves when people come to visit her and loves to cuddle anyone who will allow it.  She navigates around the house and yard like an expert and is pretty fearless.  Winter has taught me so much and she has brought so many wonderful people into my life through Panda Paws and people following her social media pages.